THREE STARS
~Amazon~
SYNOPSIS:
Panic began as so many things do in Carp, a dead-end town of 12,000 people in the middle of nowhere: because it was summer, and there was nothing else to do.

Heather never thought she would compete in Panic, a legendary game played by graduating seniors, where the stakes are high and the payoff is even higher. She'd never thought of herself as fearless, the kind of person who would fight to stand out. But when she finds something, and someone, to fight for, she will discover that she is braver than she ever thought.

Dodge has never been afraid of Panic. His secret will fuel him, and get him all the way through the game, he's sure of it. But what he doesn't know is that he's not the only one with a secret. Everyone has something to play for.

For Heather and Dodge, the game will bring new alliances, unexpected revelations, and the possibility of first love for each of them—and the knowledge that sometimes the very things we fear are those we need the most.
REVIEW:
"But maybe you carried your demons with you everywhere, the way you carried your shadow."
This started out great, it had a wonderful premise, multi-dimensional characters and strong writing. Focusing on characters set adrift with
Panic,
while moving forward after high school, gave great insight into the angst of growing up. The game Panic itself , could have been more thought out. I think it quickly became a backdrop to the characters. I really wanted Ms. Oliver to explore the game concept more. Possibly because it's a contemporary book, it is more character focused than I usually like. I really like action and this did have some riveting moments where I was focused on what would happen next, but overall this wasn't engaging enough.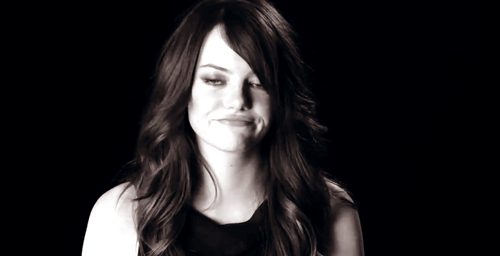 Unfortunately the book lagged about half way through. After a slow read in the middle, the rest of the book seemed like it was rushing to get through the story. I didn't know that this was a series before picking up the book, but I won't be continuing with it. The writing was well done, and the characters didn't fall into any annoying tropes. The author fell short of what would have been a great first book in series, because there's too much left unanswered, and not enough information given to care how the characters progress.
I don't read a lot of Contemporary young adult novels, and wander if I am placing unfair expectations on what this book could be, because of my inexperience with the genre. Emotionally there were moments that reached out to me, but they weren't explored in a way that lasted longer than a few pages. When I'm reading I want to connect and feel more than anything else. While reading this I wanted to hurry up and finish, instead of really immersing myself in the book. Check it out if your a fan of Lauren Oliver, but overall this was just a OK read.
"It was so strange the way that life moved forward: the twists and the dead ends, the sudden opportunities."