Book Industry News and Links to Sift Through When Your Face Isn't buried in a Book
HEADLINES
Geek Love is the story of the Binewskis, a carny family whose mater- and paterfamilias set out–with the help of amphetamine, arsenic, and radioisotopes–to breed their own exhibit of human oddities. There's Arturo the Aquaboy, who has flippers for limbs and a megalomaniac ambition worthy of Genghis Khan . . . Iphy and Elly, the lissome Siamese twins . . . albino hunchback Oly, and the outwardly normal Chick, whose mysterious gifts make him the family's most precious–and dangerous–asset.

As the Binewskis take their act across the backwaters of the U.S., inspiring fanatical devotion and murderous revulsion; as its members conduct their own Machiavellian version of sibling rivalry, Geek Love throws its sulfurous light on our notions of the freakish and the normal, the beautiful and the ugly, the holy and the obscene. Family values will never be the same.
~Amazon~
LINKS TO CLICK
If it had another name, I never knew, but the locals called it the Loney - that strange nowhere between the Wyre and the Lune where Hanny and I went every Easter time with Mummer, Farther, Mr and Mrs Belderboss and Father Wilfred, the parish priest.

It was impossible to truly know the place. It changed with each influx and retreat, and the neap tides would reveal the skeletons of those who thought they could escape its insidious currents. No one ever went near the water. No one apart from us, that is.

I suppose I always knew that what happened there wouldn't stay hidden for ever, no matter how much I wanted it to. No matter how hard I tried to forget ...
Poetic Word Clouds: Most Common Words Used in Poetry
Maya Angelou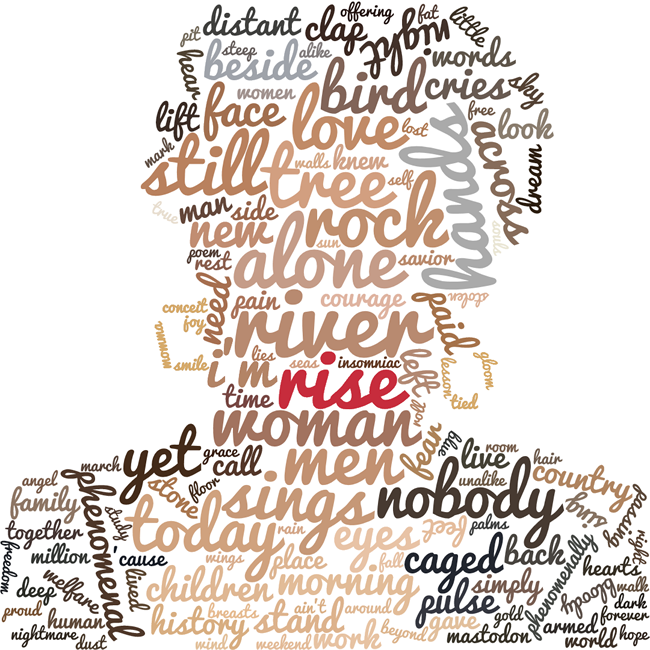 Presented by
My Poetic Side
Did I miss anything in the Book World this week?